Request new password?
Register Now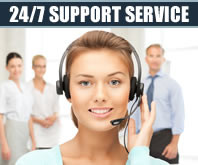 Rules & Agreements.
Terms and Conditions
Please take the time to read and understand our Terms and Conditions. The following is the legal contact between you and tradecenterclub.com. By opening an account with us you automatically state that you have read, fully understood, accept and agree to abide by our Terms and Conditions when using our services.

Terms and Conditions defines tradecenterclub.com services including electronic access to the Client's account and also Your and tradecenterclub.com obligations in regard to any transactions through tradecenterclub.com website.

This Agreement is made between tradecenterclub.com and the Client.

tradecenterclub.com reserves the right to modify Terms and Conditions at any time. You should check Terms and Conditions periodically for changes. By using this site after we post any changes to these terms and conditions, you agree to accept those changes, whether or not you have reviewed them. If at any time you choose not to accept these terms and conditions of use, please do not use this site.

Terms of Participation
Member must be 18 years of age or older to participate. Members must provide tradecenterclub.com with accurate, complete and updated registration information, including an accurate name and email address.

To the full extent allowed by applicable law, tradecenterclub.com at its sole discretion and for any or no reason may refuse to accept applications for membership.

Members may not.
Post or vote bad about our program in monitoring or communication forums without contacting us first;
Activate or use more than one Member account; Make several accounts In order to earn referral commission;
Select or use an Email Address of another person;
Use a name subject to rights of another person without authorization from that person;
Use a false or misleading name,or email address to activate or use a Member account.
By signing up for the tradecenterclub.com program, Member is opting-in to receive other special offer emails from tradecenterclub.com . If you do not wish to receive these emails, you may cancel your account anytime.
tradecenterclub.com reserves the right to track Member's activity by both IP Address as well as individual browser activity.
tradecenterclub.com has the right, in its sole discretion, to suspend or cancel, at any time and for any or no reason, a Member's membership in and access to the tradecenterclub.com Website and the tradecenterclub.com program. All Earnings may be cancelled in tradecenterclub.com sole discretion.
Member agrees not to abuse his or her membership privileges by acting in a manner inconsistent with this Agreement. Member agrees not to attempt to earn through other than legitimate channels authorized by tradecenterclub.com. Member agrees not to participate in any fraudulent behavior of any kind.
tradecenterclub.com shall be the sole determiner in cases of suspected abuse, fraud, or violation of its rules. Any decision tradecenterclub.com makes relating to the cancellation of Earnings and the termination of membership shall be final and binding.
Member's discontinued participation in the tradecenterclub.com program or failure to notify tradecenterclub.com of email address changes may result in the termination of Member's membership and forfeiture of Member's unredeemed Earnings.
Member shall comply with all laws, rules, and regulations that are applicable to Member. Member acknowledges that Member may only participate in the tradecenterclub.com program if and to the extent that such participation is permitted by such laws, rules, and regulations.
If member objects to any of the Terms and Conditions of this Agreement, or any subsequent modifications to this agreement, or becomes dissatisfied with the Program, Member's only recourse is to immediately discontinue participation in the tradecenterclub.com program and properly terminate his or her membership.
General Terms
Residents of any country can open an account at tradecenterclub.com.
Client opens investment account through the Company's (tradecenterclub.com) website
Client deposits money using Liberty Reserve, Perfect Money, Alert Pay or Strict Pay e-currency (Minimum 10 USD) and invests it into investment plans offered by the Company.
tradecenterclub.com requires you to act as an inliidual and not on behalf of any other entity or authority.
tradecenterclub.com leaves the right to require ID documents any time to identify the authority of the person or entity itself and as source and destination accounts associated with tradecenterclub.com account owner as a true, duly and powerful holder of the account with tradecenterclub.com and certain amount of funds accumulated and/or owed there.
Registration, Passwords and Security
In order to use certain Services and to access the Client Area, tradecenterclub.com requires that you register. By registering, you agree to: (a) provide true, accurate, current and complete information about yourself as prompted by the applicable registration form(s); and (b) maintain and promptly update the information. If you provide any information that is untrue, inaccurate, not current or incomplete, or tradecenterclub.com, has any grounds to suspect that such information is untrue, inaccurate, not current or incomplete, tradecenterclub.com has the exclusive right to refuse you any current or future use or access to the Service, Client Area or any portion thereof.
During the registration process, you will provide a user name and password. You are solely responsible for maintaining the confidentiality of the user name and password, and you are responsible for all activities that occur under your user name and password, whether or not authorized by you. tradecenterclub.com will not be liable for any loss or damage arising from your failure to comply with this section.
Disclaimer
tradecenterclub.com shall not be liable for any losses arising from delay in the transmission of the funds due to causes beyond its controltradecenterclub.com shall not be liable for any losses arising from failure of the Investor to hold his PC systems free from malicious software used by third parties to get unauthorized access to Investor's account. It is Investor's sole responsibility to check his PC for trojans , key loggers and other malware. The Investor agrees to hold the Company harmless of any liability regarding possible loss of Investor's funds during investment process. The Investor understands that he is investing at his own risk and that past Company performance is not an explicit guarantee for the same future results.
Copyright
tradecenterclub.com is the owner of all of the intellectual property and rights of this website, including its entire published content. This website is protected by copyrights and all of the rights are reserved. The contents of our website are intended solely for the use of our website's visitors.
The reproduction, modification, distribution, transmission, republication, display or performance of the contents of this website is strictly prohibited without prior written permission from tradecenterclub.com.
Anti-Spam Policy
All investors must abide by our strict anti-spam rules that prohibit spamming in any of its forms. It is also stipulated that investors can only make posts about tradecenterclub.com on the websites where such posting is allowed. SPAM violators will be immediately and permanently removed from the program.
Home Page | Banners | Privacy Policy | Our Rating | Contact Us