Request new password?
Register Now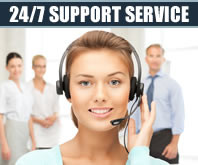 Support Service:
Have any question which you can't find its answer in our website ?
Submit your question to our support team to get a professional response fast and effectively.
You may want to check out the FAQ and Terms and Conditions before contacting us. Chances are you will find your answer there.
If however you are not able to find the answer to your question(s) in the FAQ or Terms of Service, feel free to contact us.
Contact Info:
Home Page | Banners | Privacy Policy | Our Rating | Contact Us