Request new password?
Register Now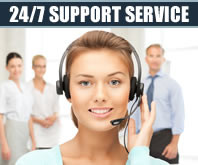 Investment Program:
Minimum spend amount is $5 & there is No maximum.
You may make an additional spend as many times as you like.
Principal investment will return at the end of per investment period.
Compounding is not available.
System pay profits to members account on Business Days ( Monday – Friday )
All payments are made to your account Daily (every 24 hours).
You can withdraw your earning at any time (even weekends).
We Try to pay all withdraw requests instantly but if you didn't received your payments instantly please wait at least 24 hours then inform us about this issue.
All transmissions are handled via: Perfect Money, Payeer and BitCoin: Blockchain.info.
Read more at FAQ >>
5% daily for 15 business days!!
| | | |
| --- | --- | --- |
| Plan | Spent Amount ($) | Daily Profit (%) |
| Plan 1 | $5.00 – $700.00 | 0.83 |
| Plan 2 | $701.00 – $2000.00 | 1.00 |
| Plan 3 | $2001.00 – $4000.00 | 2.00 |
| Plan 4 | $4001.00 – $6000.00 | 3.00 |
| Plan 5 | $6001.00 – $8000.00 | 4.00 |
| Plan 6 | $8001.00 and more | 5.00 |
Home Page | Banners | Privacy Policy | Our Rating | Contact Us